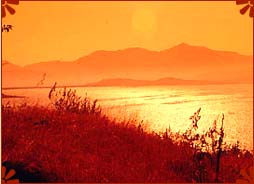 Locating at an altitude of 625m, Lonavala and Khandala are famous for its beautiful hills, deep green valleys, huge lakes, historic forts and waterfalls etc. These two hill stations are at the Sahyadris Mountains of Maharashtra.
Lonavala and Khandala have magnificent waterfalls that give a heart catching view during monsoon. Tourists can plan their trip together with Karla, Bhaja, and Bedsa caves, which are very near from Lonavala. This hill station is also known as the 'Jewel of Sahydri', because of its nature's gifted of beautiful valleys, hills, milky waterfalls, lush greenery, and pleasant cool winds.
Khandala
is smaller than
Lonavala
and relatively calmer. It is known to be the pride of the Sahyadri Mountains. Beautiful waterfall amidst green environment is really splendid to see. The place refreshes the exhausted tourists. Tugauli, Lonavala, Bhushi and Valvan Lake are the important lakes of this hill station.
Nearest airport is situated at Pune (64 km). Lonavala and Khandala are 104 km from Mumbai and 64 km from Pune on the Mumbai-Pune highway.