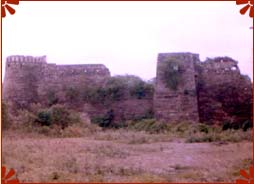 Chakan Fort is located at Chakan near Pune in Maharashtra. The last Maratha-British war was fought in this fort. This fort was built keeping in mind that it might become a rare kind of fort in Maharashtra. The fort is in the ageing condition, which needs lots of maintenance.
One can also visit Lord Vishnu Temple in Varah Avatar near the fort. 'Varah' means pig and is the third avatar (incarnation) of Lord Vishnu, which is seen very rarely in India. These remains of the carvings are found in an ancient temple of Shri Chakreshwar, which is inside the Chakan fort. These carvings are really worth seeing.
Pune is well connected by air, rail and road to the important places within the state and also within the country. Hotels are available in Pune.