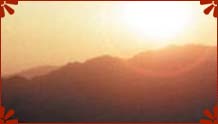 Chikhaldara is in Amaravatio district of Vidarbha region of Maharashtra. It is believed that its name is derived from Keechaka. This hill station is the only hill station, which offers the tourists lots of wildlife, viewpoints, lakes and waterfalls in the Vidharba region.
Chikhaldara is situated at an altitude of 1,118 m. This place is the only coffee-growing area in Maharashtra. Chikhaldara is full of deep valleys, and these valleys are full of velvet mist and majestic trees. Abundance of natural scenery, exciting wildlife, breathtaking waterfalls and placid lake make the hill station a perfect site for summer retreat.
Popular as the Melghat Tiger Project and Dhakana-Kolkaz National Park, this station has wildlife like panthers, sloth bears, sambar, wild boar, and wild dogs. Tourists can also enjoy the panoramic view of this hill resort from Hurricane Point, Prospect Point, and Devi Point.
Gawilgad and Narnala fort, Pandit Nehru Botanical Gardens, Tribal Museum and Semadoh Lake are other destinations of this hill station. Chikaldhara's cool breezy climate makes it an excellent place to repose in summer.
Nearest airport is Akola (150 km), while nearest railway station is Badnera (110 km). Nearest bus depot is in Amravathi (100 km). Accommodation is available at Chikhaldara.