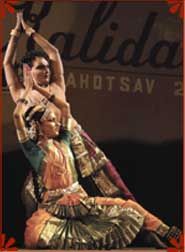 Kalidas Festival is organised in the honour of the great poet Kalidas. This festival is held at Ramtek, Nagpur in the month of November for two days. Ramgiri, or Ramtek is the place that inspired Kalidas, and the beauty of this place is mentioned predominantly in his literary work. The festival brings back memories of the golden period of the Vidarbha region.
Kalidas was a great Sanskrit poet and dramatist. Historical drama, Shakuntalam, and the epic poem, Meghdoot were his famous works that would ever remain as the finest masterpiece in terms of human literature.
Some finest performances of music, dance and drama are performed during this festival on the backdrop of picturesque setting of Ramtek, celebrating its glorious cultural heritage.